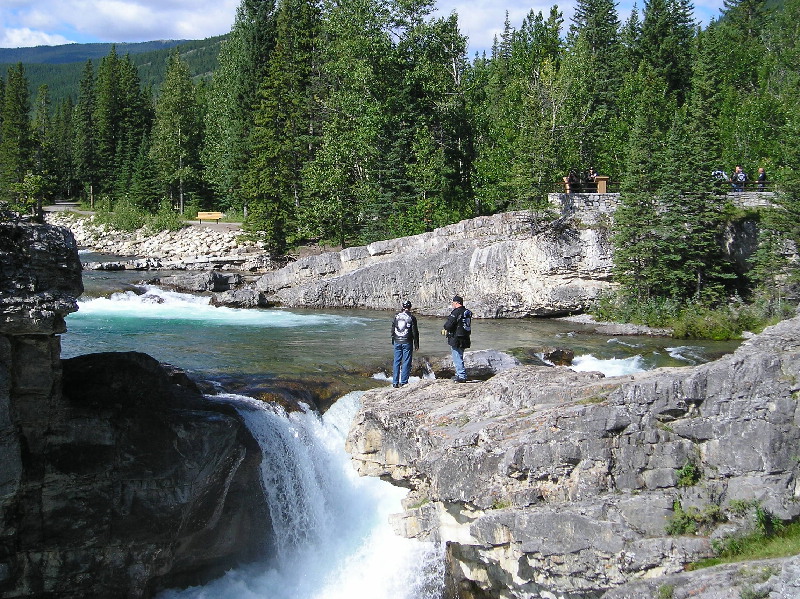 This is article is part 2 of a 3 part series of the Blue Knights Chapter CA-1 Ride to their West Coast Conference in Calgary, Alberta Canada.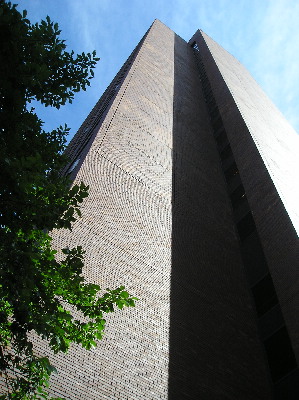 Day 7, Mon, Aug 17
Monday was the first full day of the convention.  We all pretty much did our own thing today.  Some slept in (me included)  went on  one of the guided rides, while others did their laundry, washed motorcycles, took a nap, or took in some of the cultural activities in downtown Calgary, or just hung out.  In the evening, everyone met  for dinner at James Joyce's Irish Pub.  For the most  part, it was just a day of relaxation from the pace of the previous six days.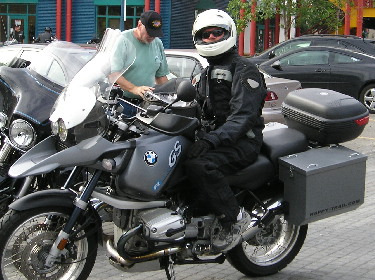 Day 8, Tue, Aug 18
Several of our members joined a group ride to a small town northeast of Calgary, known as     Drumheller.  The town is about 65 miles from Calgary and boasts as having the largest dinosaur museum in the word.  The museum is on the edge of an enormous fossil bed.  Some of us spent two hours perusing the fossil exhibits, which was not nearly enough time to do it justice.  Others joined the ride leader for a short jaunt from Drumsheller to a small community of 30 people known as Wayne.  The big attraction there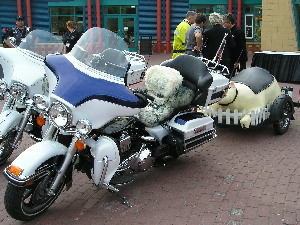 is the historic Rosedeer Hotel and Last Chance Saloon  where we had lunch.  The single item o the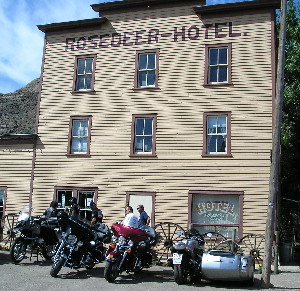 menu was a cheddar burger with a choice of fries, baked beans or Caesar salad.  After lunch was a ride to the "hoodoos" which are spire like rock formations.  This is also another location where a large number of dinosaur fossils were found.  A number of folks made their way home separately, some getting caught in a local rain shower, while others just skirted the storm.  After the ride, CA-1 met in the hotel lobby for a walk to our dinner location for the evening, The Silver Dragon Restaurant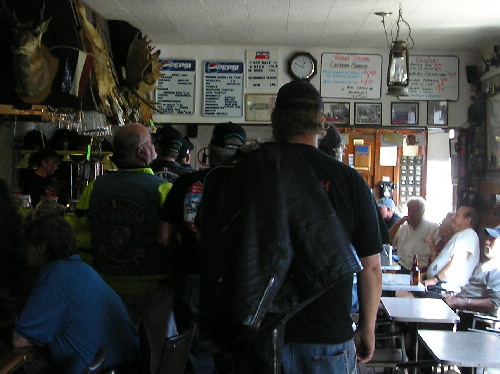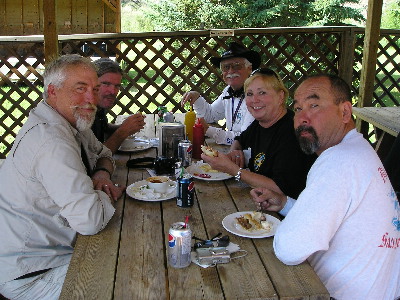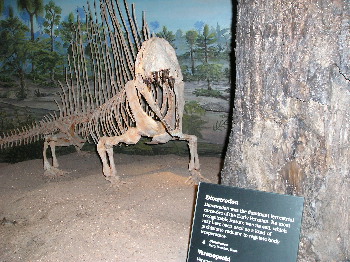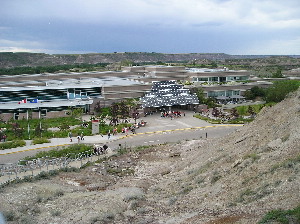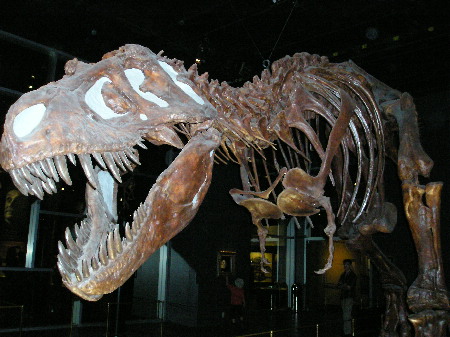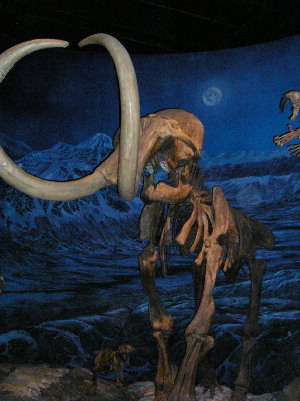 Day 9, Wed, Aug 19
Wednesday was the final full day of the conference.  CA-1 members spent the day in various ways;  some went to lunch at the Calgary  Tower, similar to the Space Needle in Seattle, while others went sight seeing.    Don Mahlke and I took the last organized ride of the conference to Bragg Creek. This was a scenic into the mountains to the west of Calgary.  The highlight of the ride was a stop at ElbowFalls on the ElbowRiver. Later, we stopped at Smitty's Family Restaurant for lunch, then rode to the scenic and historic town of Cochrane for ice cream. There we met Karl and Pam, who had ridden from Calgary to partake in some ice cream.  Then it was back to the hotel to get ready for the banquet.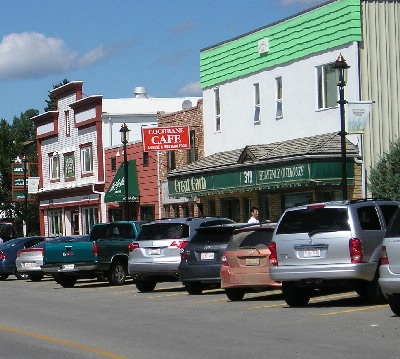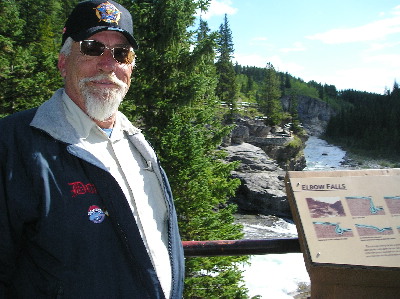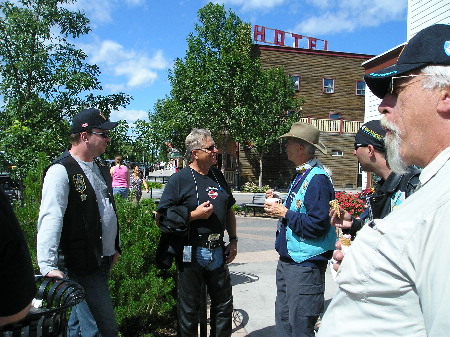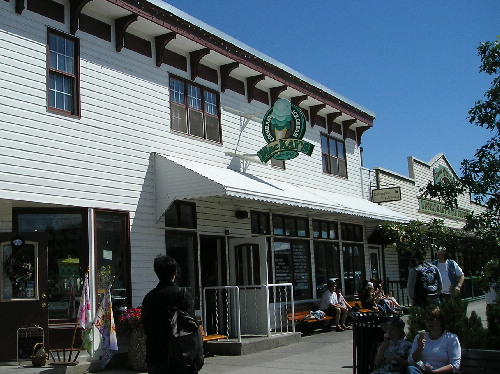 .About 1630 hours, we loaded onto busses for a ride to HeritagePark, sight of the banquet.  The banquet Was held under a big tent of the type that was previously used in the early 1900's for various shows, meetings and revivals.  Entertainment consisted of Calgary's Police Bagpipe Band and Scottish dancers.Dinner included prime rib, chicken, and a host of salads, vegetables and desserts.  The night ended with a 50-50 drawing, the winner taking home over $500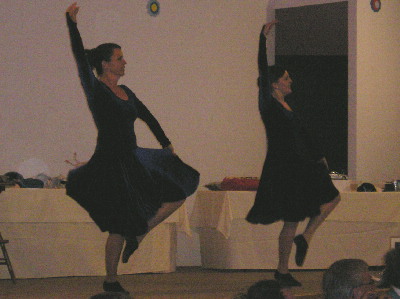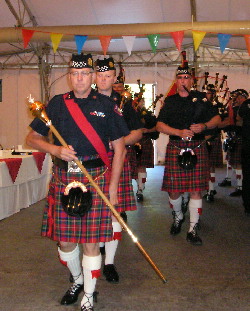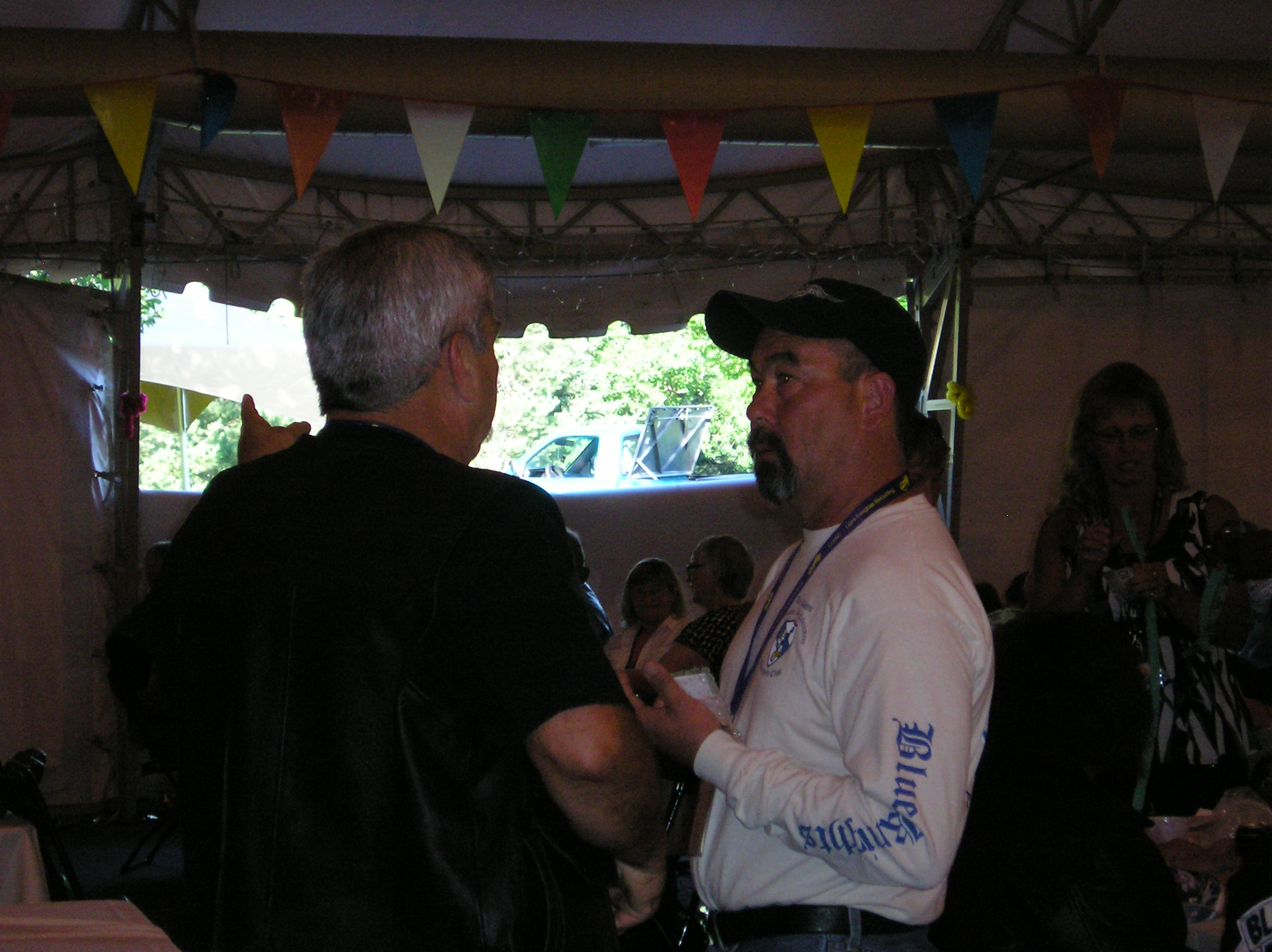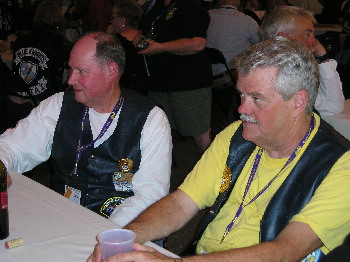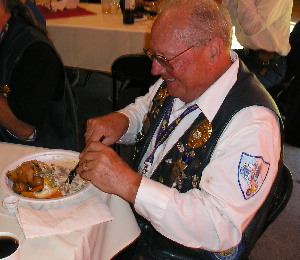 Come back later for Part 3 of the saga – The Ride Home