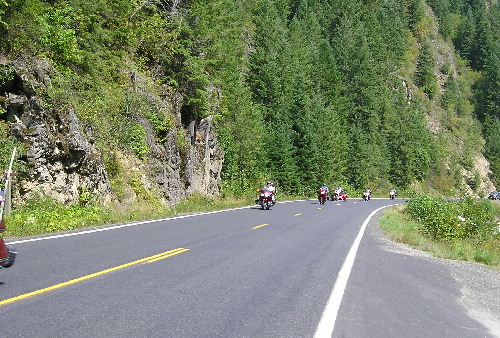 This is the final article on a three part series about the Blue Knights Chapter CA-1 ride to their West Coast Conference in Calgary, Alberta, Canada

Day 10, Thur, Aug 20
We left Calgary at 0645 hours to get ahead of the traffic.  Turned out to be a good move.  We whisked through Calgary in short order and had clear freeway south.  We stopped in Nanton,AB for breakfast, then headed down the road to the border.  We arrived at the east entrance to GlacierNational Park about 1120 hrs and began our ride along th Going to the Sun Highway.  It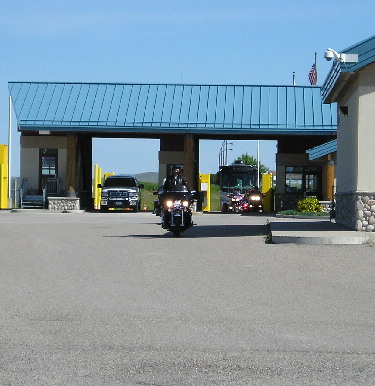 seemed there was a photo op at nearly every curve in the road.  Everyone got some great pictures.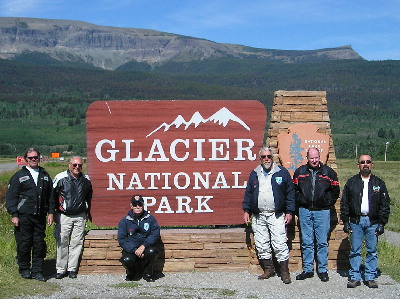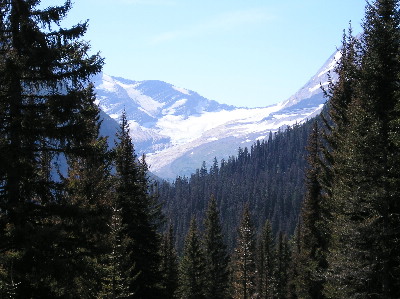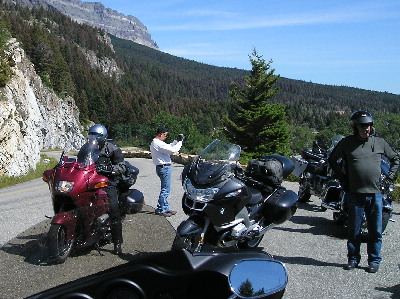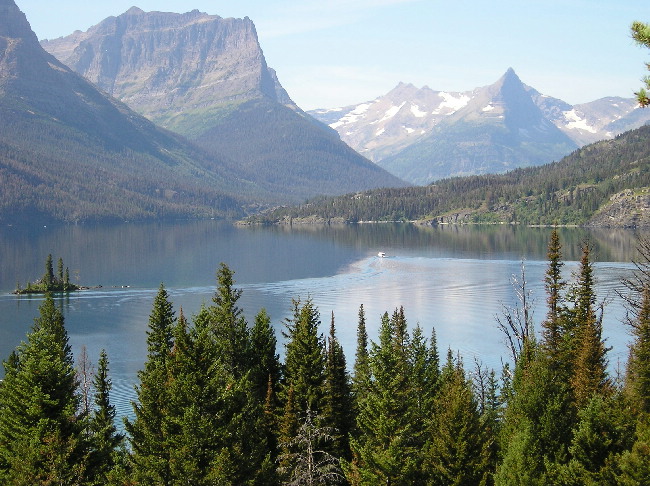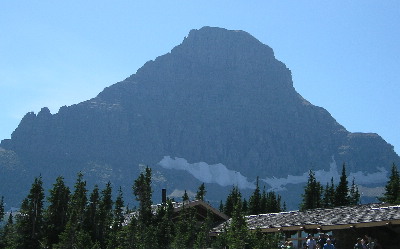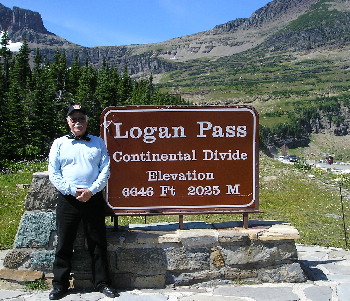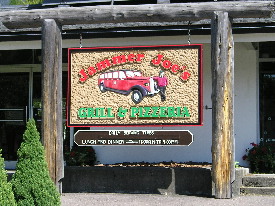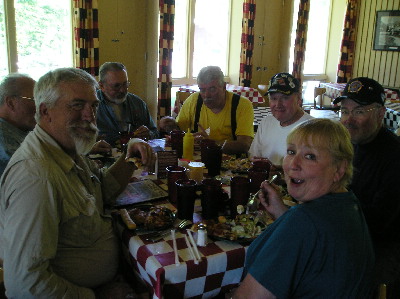 After a late lunch at LakeMcDonald, the group, now down to 9 motorcycles, took a scenic ride along the east shore of FlatheadLake to Polson, MT, where we checked in at the Bayview Inn.  Each room there had a scenic view of the lake.  Dinner was at a great Mexican restaurant, Fiesta en Jalisco, on the edge of the lake.  We had tables on the outdoor patio and watched a sailboat docking just below us.
Day 11 Fri Aug 21

Today turned out to be quite a day.  We left Polson, MT, at 0800 hours and about 40 minutes into the day, we ran into a major road construction project on US 93 north of Missoula, MT.  The road was badly torn up, with clay compacted on the asphalt.  A water truck had just wet down the road and gave the surface a slippery coating.  Not a good environment for motorcycles. 
We had almost cleared the construction area and were moving about 20 mph when, suddenly, I saw in my rear view mirror the Gold Wing behind me on its left side sliding backwards into the guard rail on the opposite side of the road.  Merle Schneblin had just gone down and was pinned under his bike.  Everyone immediately stopped, ran over to the bike and got the bike off Merle. Fortunately he was uninjured and the bike only suffered some cosmetic damage in the form of scrapes on the left side, a scrape on the right rear saddlebag and tailpipe where the bike contacted the guard rail.  The left front turn signal lens and left rear safety bar were also damaged.    Apparently Merle's rear wheel hit an especially slippery patch and the bike slid out from under him.  We were back on the road about 15 minutes later and 20 minutes later we rolled into an Exxon station in Missoula. 
After refueling, getting some coffee, and conducting a further inspection of both Merle (who didn't even get his jeans muddy, but did scrape up his jacket) and the motorcycle, we were back on the road again. Our caravan headed south on US 93 and onto scenic highway 12 where we rode into Idaho, stopping at the LoloPassVisitorCenter for a break and photo op.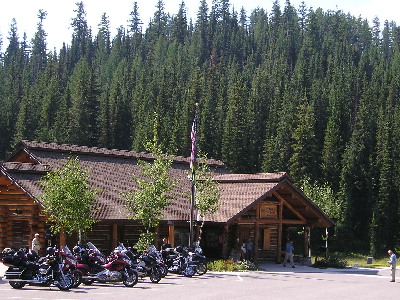 Back on the road again about 20 minutes later, we traveled along Highway 12, which parallels part of the Lewis and Clark Trail.  The road follows the Clearwater river all the way to Kooskia, ID.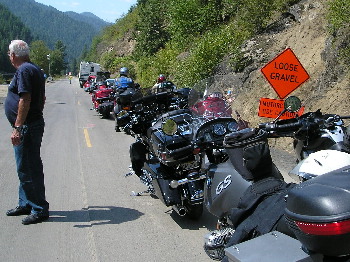 After riding for about 30 miles, we happened upon more road construction and delays for about the next 40 miles.  By now, it was nearly 1400 hours and we were well past our lunch break which we were supposed to take in Kooskia, ID, about 25 miles away.  I spotted a lodge with a café as we rode toward Kooskia, so we decided to give it a try. 
We were pleasantly surprised by the menu offerings, and were even more pleased with the meals served.  This place obviously catered to motorcyclists as some of the items had names such as "The Motorcycle Rider's Cuban Sandwich."  I decided to try it and was served a sandwich on focaccia bread stuffed with pulled pork, ham and cole slaw and accompanied by a salad made of field greens with a huckleberry vinegarette.  Yummy!
Lu Linebarger had a bratwurst sandwich smothered in sautéed onions an peppers. I think that would have been my second choice.  The  café is called Syinga Café located at the Riverdance Lodge on US Hwy 12.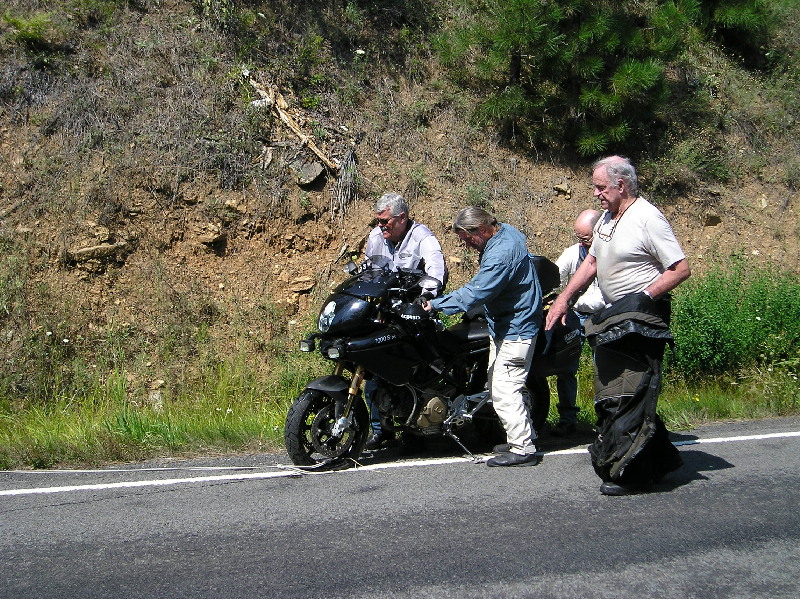 If you are ever in this area, be sure to stop for lunch.  You won't be disappointed.
We left the cafe  and rode about a mile when we went past a motorcycle with rider astride in some high grass along side the road.  When we rode past he didn't give any sign he needed assistance.  He was just sitting on his bike.  We turned around to render assistance anyway, and discovered that it was and elderly rider on a Ducatti who had lost air pressure in his front tire and had run off the road.  With the help of a couple of road construction workers with a pickup and a long rope, was pulled out of the weeds which also had several inches of standing water.  After his bike was pulled back onto the road, Jim Hutton inspected the damage and found that in addition to the air loss to the front tire, both front and rear rims were damaged and was not able to be ridden.  We parked the bike in a turnout, and Lu drove the shaken rider on his trike back to café we just left so the gentleman could call for a tow for his machine.

We were back on the road again and by now it was about 1600 hours MDT and we still had about 170 miles to go before we would reach the Frontier Motel in Cambridge, our destination for the night.  We rode through a lot more scenic country, this time with no further events and pulled into Cambridge about 1920 hours MDT.  Mac McCormack was there to greet us with a 12 pack of cold Budweisers which he handed one to each of us as we shut off our bikes.  What a guy!!!!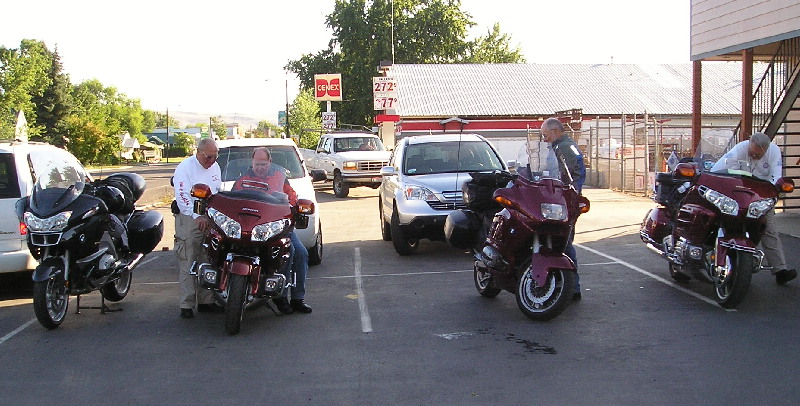 As we came into town, we rode past a restaurant called "Mrs. G's" which had a sandwich board advertising a prime rib special.  That sounded pretty good, so after settling in at the motel, we took a walk down to the café (we decided we did enough riding for the day and the temperature hit 104 at one point that afternoon) and had what turned out to be some very good prime rib. 

Day 12, Sat, Aug 22
 
Today's ride was relatively uneventful, compared to yesterday. We had a fairly short riding day from CambridgeID, with a stop for lunch in Burns, OR, at the Apple Peddler Restaurant. This is a regular lunch stop for the folks who ride to the Spud Run in May. Unfortunately, about an hour after lunch, a few people began missing their afternoon nap, which can be a little hazardous when you are riding.  Happily, the thriving metropolis of Wagontire, Oregon, came into view and provided the perfect place for a little rest break and some refreshments.   About 1600 hours, we arrived at the Best Western in Lakeview, OR, early enough for a swim before dinner. The day ended with the ride's final dinner at Mario's Steakhouse.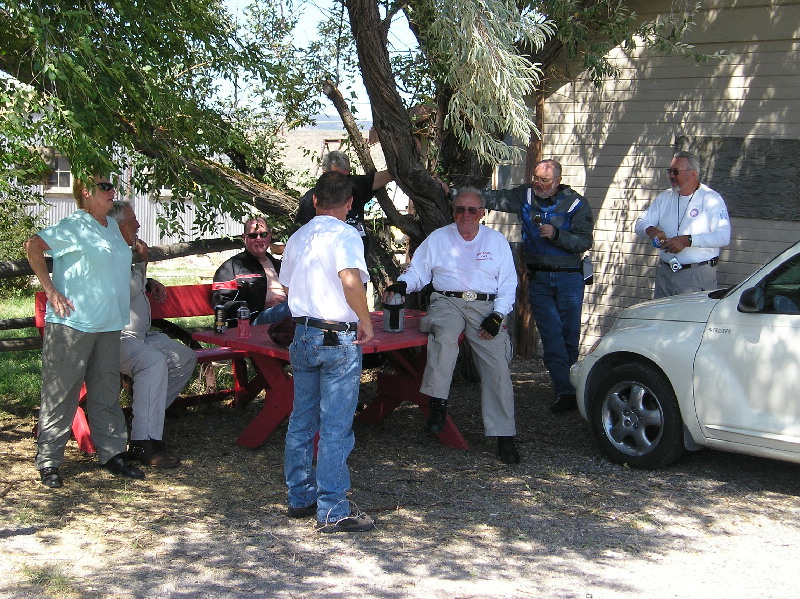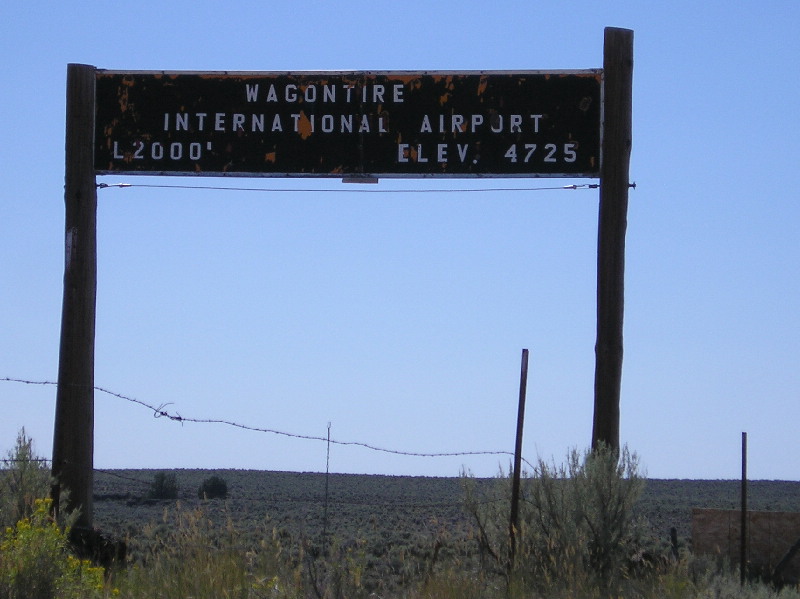 Day 13,Sun, Aug 23
 
It was the last day of the ride and everyone was beginning to smell the barn.  We all rose early except Lu, he couldn't get to sleep the last night (I hope it wasn't my snoring).  Don & Judy Mahlke left just after 0500 hrs as they had to be at a wedding in Truckee before 1300.  Jim Hutton and John Barrow also left sometime after 0500 and John later emailed me to report the made it home at 1130 after just making a couple of .fuel stops and a coffee break.  The rest of us left at 0600 and rode to Alturas where we stopped for breakfast at the Wagonwheel Restaurant.  After that it was a fuel stop and 2 rest breaks before reaching home.  I took my exit at Madison Ave at 1400 hrs.  Lu rode to Chester to visit a retired CHP friend and was spending  Sunday night there.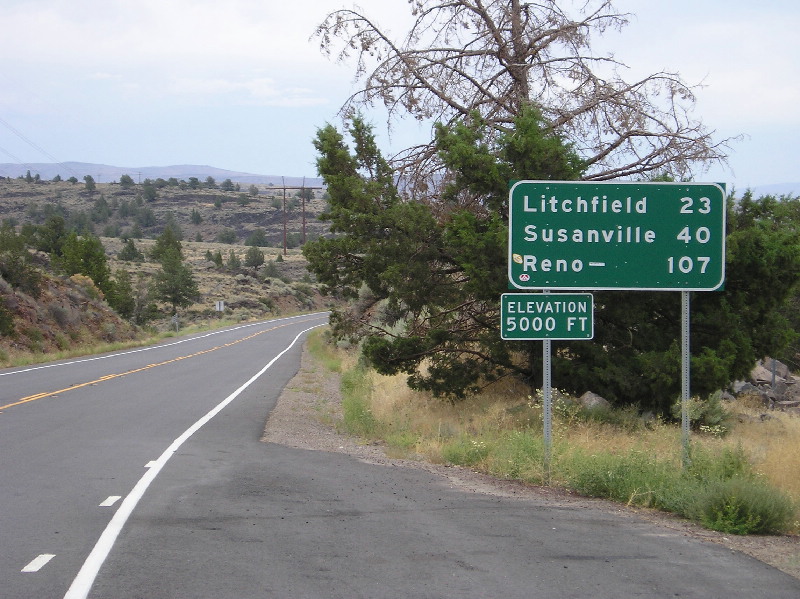 We covered over 3390 miles on the trip, according to my GPS.  This included two guided rides while at the WCC conference.  There were few problems on the trip, except for the spill Merle took in the construction zone in Montana.  Thankfully, he was uninjured and his bike suffered minimal damage.
I want to thank everyone who came on the ride.  I hope a great time was had by all and hope to see you on next year's ride.  We will be hitting some of our favoritespots such as ZionNational Park and Four Corners We will also be stopping in Taos and Madrid, NM (Wild Hogs was filmed there), and for the first time we will be going to the North Rim of the Grand Canyon.  Hope to see many of you there!!!