Welcome to Another Year of Great Riding 
For the last nine years I have been leading group rides to various parts of the southwest and to northwestern United States and Canada.  Several moths ago, I promised a new series of articles about some great motorcycle roads that you can discover on your next road trip.  The idea is to take one or more of these roads and incorporate it in your own road trip  Use it to fill a day or break it up to fill parts of two days of your ride. 
Utah State Highway 12
The first road in this series is not for the faint hearted.  It includes some areas where the road traverses ridgelines with deep canyons on either side.  The views, however are spectacular!  If you try this road, I would recommend use it to fill parts of two days. If you try to do it in one day, it will make for a very long one.  You are probably looking at over six hours of actual riding time.  This doesn't include rest, fuel or lunch breaks, or stops at any of the attractions along the way.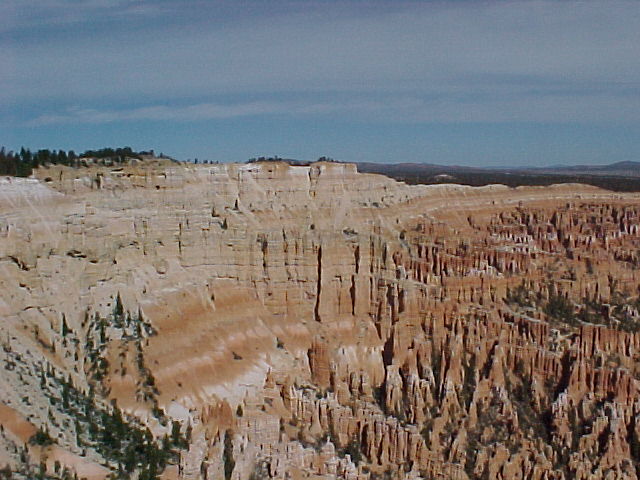 The road is Utah State Hightway 12. which begins at US 89 in Utah north of The town of Hatch, Utah. There is arguably some of the most beautiful panoramas in the state of Utah along this highway.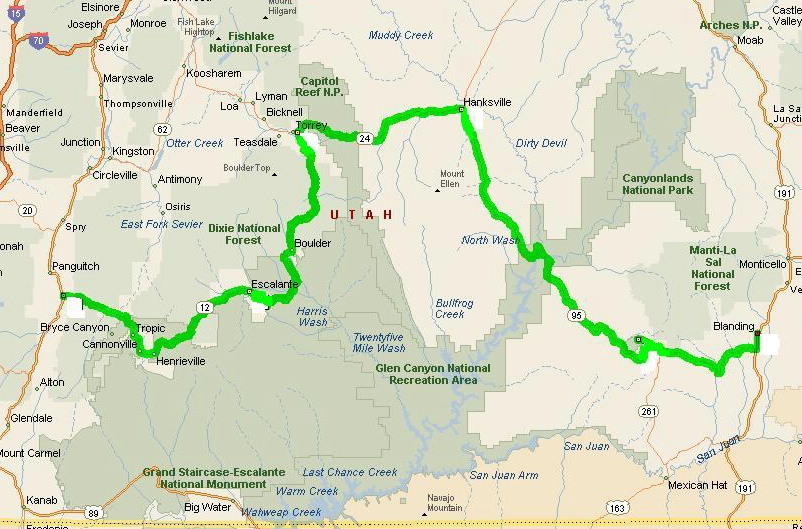 Highway 12 winds through Red Rock Canyon, and past Bryce Canyon National Park.  Be sure to take a tour of Bryce Canyon before continuing on.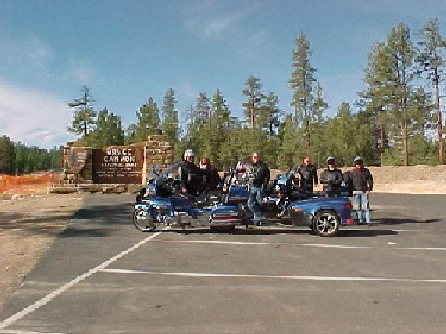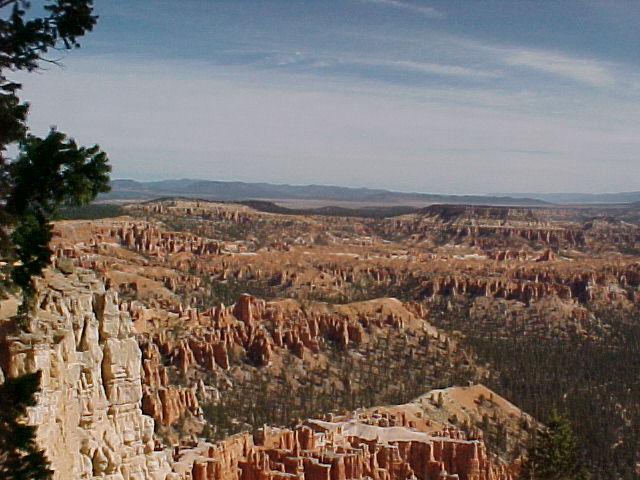 Allow a couple of hours or more to take your tour of Bryce Canyon.  There are full facilities both inside and outside the park, including fuel, food and lodging.
From Bryce, Highway 12 takes you through some great scenic country with winding roads and hogsback ridgelines which will get your adrenaline pumping.  Highway 12 ends at Torrey, Utah, some 123 miles later.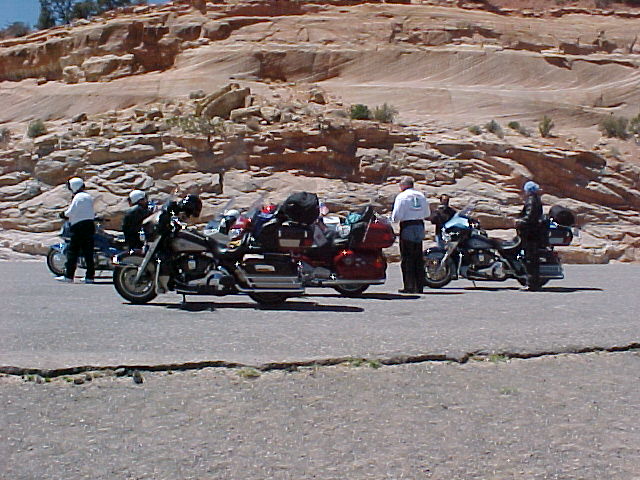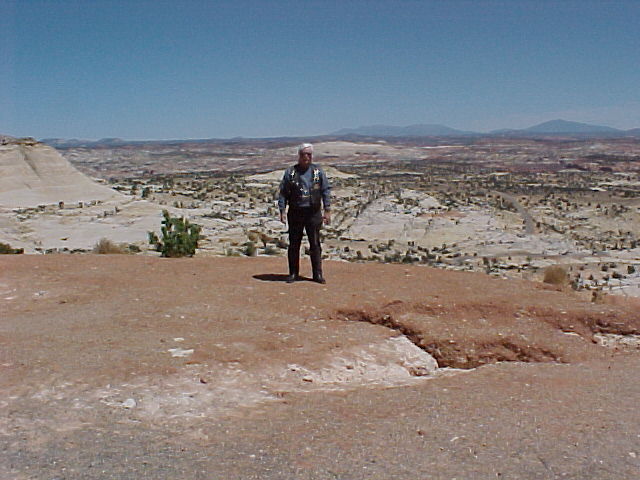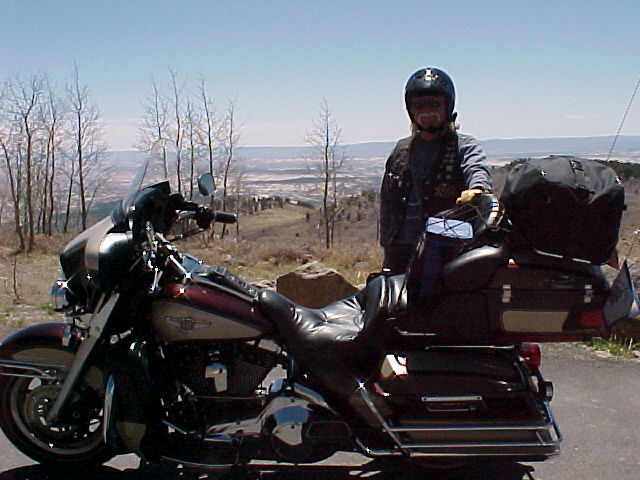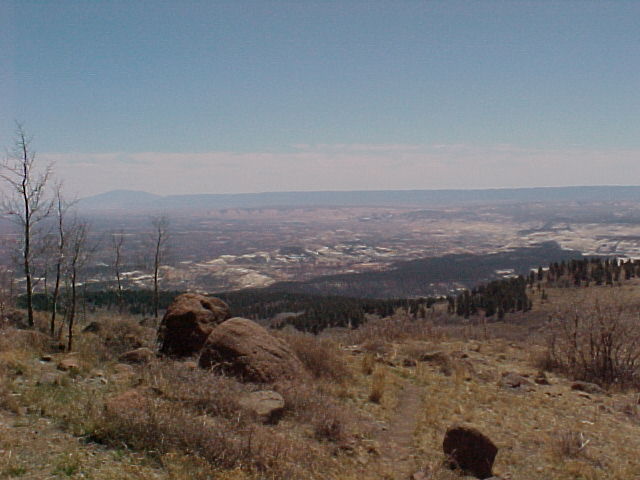 From Torrey, take State Highway 24 east through Capitol Reef National Park to Hanksville, 46 miles away where you will link up with US 95 south.  While at Capitol Reef National Park, be sure to stop and view the petroglyph rocks.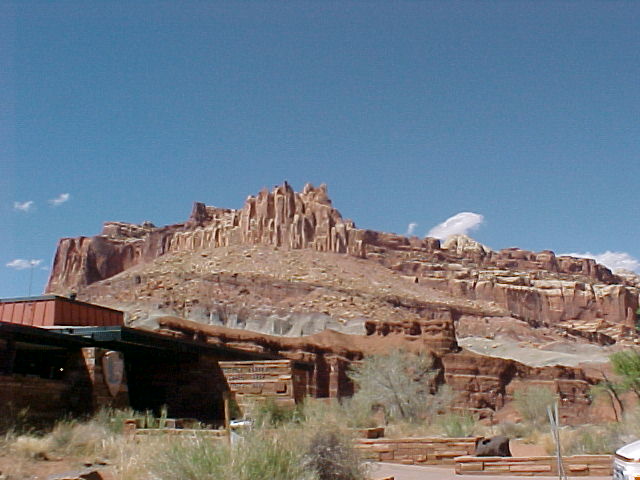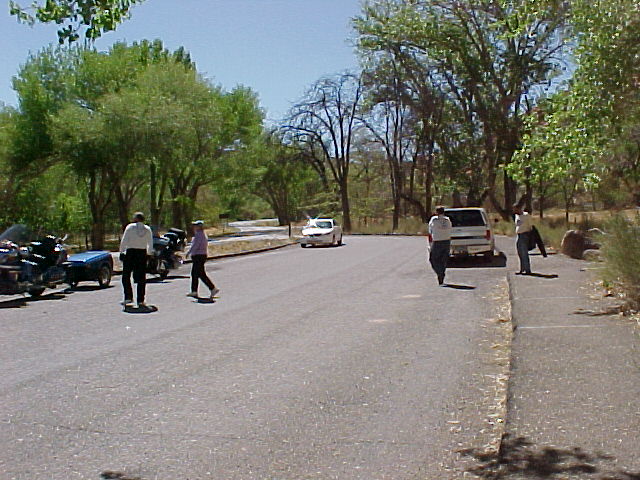 A shaded turnout with plenty of parking just east of the visitor center and boardwalks have been constructed so you can get fairly close to them.  The petroglyphs there are pretty extensive and cover a lot of the mountain's rock face.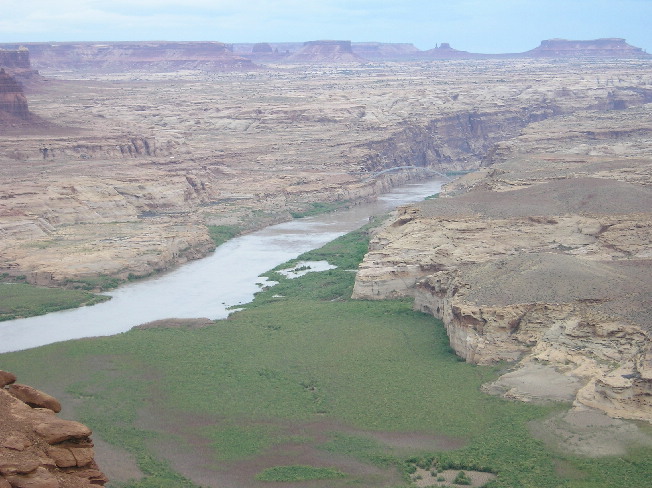 Once you leave Capitol Reef National Park, the nex town is Hanksville at the junction with US 95.  I would recommend you top off your fuel tank here before heading south to Glen Canyon.  It is 112 miles to the nearest fuel in Blanding. You can add a few more miles if you take the tour of Natural Bridges National Monument.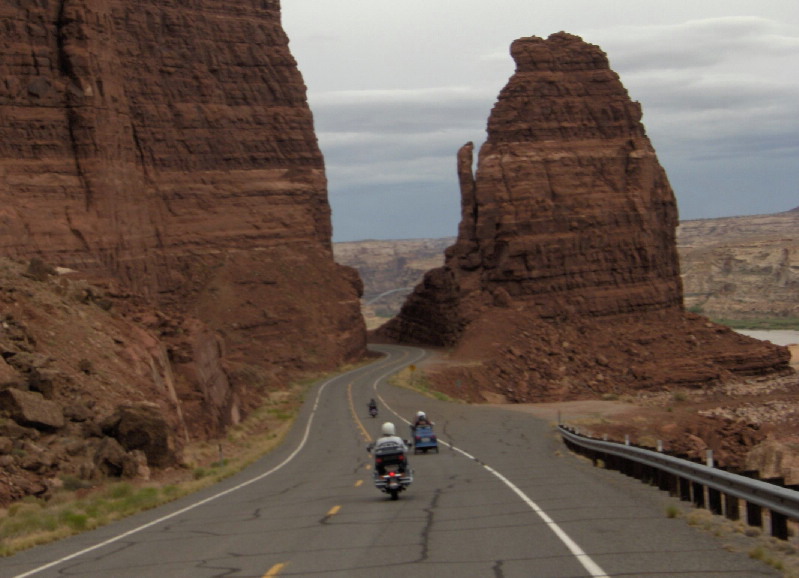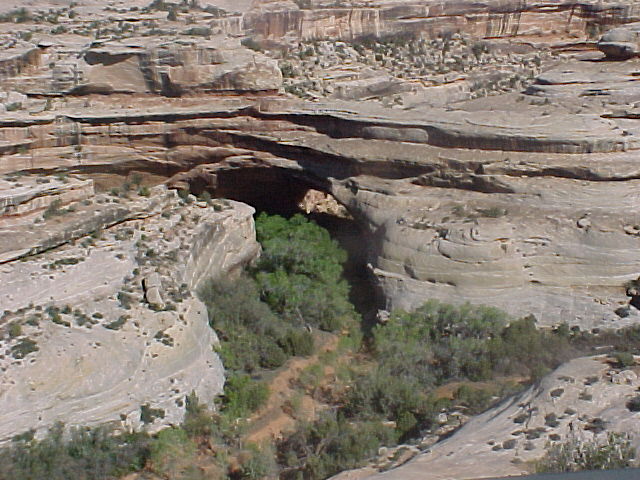 US 95 will take you through Glen Canyon National Recreation Area which has some spectacular views of the Colorado River.  Continue another 42 miles and you will be at the entrance road (State Route 173) to Natural Bridges National Monument.  The Visitor's center is about 5 miles from US 95.  If you decide to tour Natural Bridges, the ride through the monument is about 18 miles, including the distance from US 95 to the Visitor Center and return.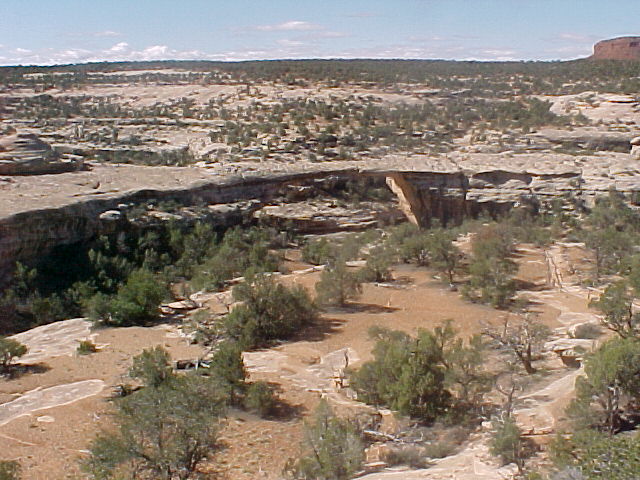 The end point of the road is the intersection of US 95 and US 191 just a few miles south of Blanding, Utah, The total distance is about 292 miles, not including touring Bryce Canyon and Natural Bridges. From there, you can either head north toward Moab and Canyonlands and Arches National Parks, or travel south to Monument Valley or Four Corners .
You can find fuel at several places along the route, including  Bryce, Escalante, Torrey, and Hanksville.   As to lodging along the route, there are motels at Bryce, Escalante, and Torrey.   Torrey is recommended.  There are a number of motels in Torrey, including a Best Western, a Days Inn, and the Wonderland Inn.  Days Inn and Wonderland Inn are the best value.  Wonderland Inn is on a hill above the days inn and offers 360 degree views and has a restaurant on site.
Have a great ride and keep the rubber side down!!