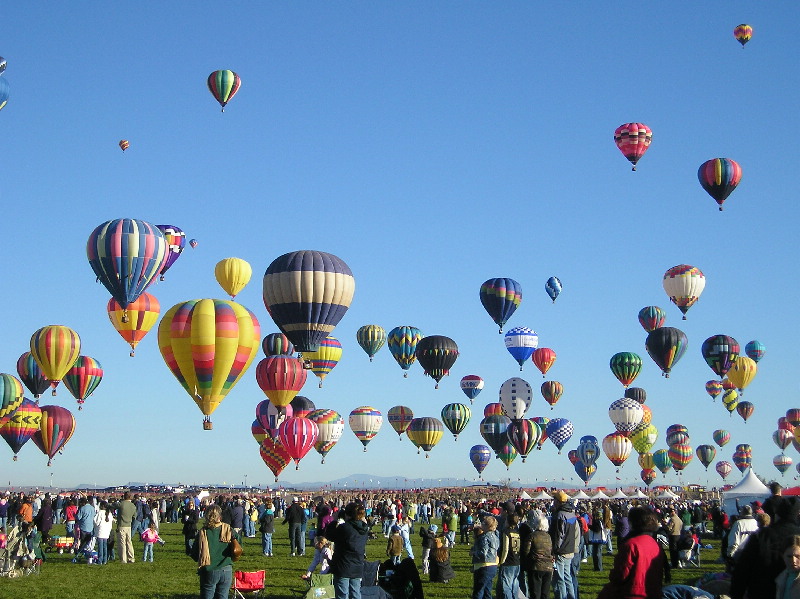 On October 6th, I was on the road again and on my way to Albuquerque.  My route took me over the Extraterrestrial Highway through the center of Nevada where I spent a night in Rachel, Nevada, in a parking lot across from the Lil Ale'Inn.   The next day, I headed into Utah, where for the next 3 days the rain came down with little let-up.  I settled in at the OK RV Park in Moab for a couple of days, waiting for the weather to clear, and then headed south and east into Colorado and New Mexico.  There, I joined up with Karl Hutchinson and Pam Beck at Coronado State Park in the town of Bernalillo, just north of Albuquerque.
The next morning, we checked in at the Balloon Fiesta RV Park a few miles away and set up for our three day stay at the Albuquerque Balloon Fiesta.  We had made our reservations for the Fiesta through Escapees' RV Club Head Out Program (HOP) which furnished us with an RV space with water and electric hookups, free shuttle, and six catered meals during our stay.  It was well worth the price paid and the catered breakfasts and dinners were great.
This year there were more than 500 balloons flying during the peak times.  If anyone is considering taking up hot air ballooning, I hope you either are independently wealthy or have some very good sponsors.  The average cost of the balloons here was about $60,000 plus.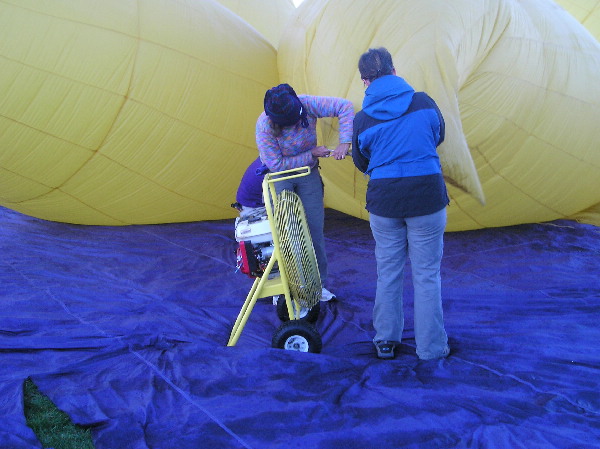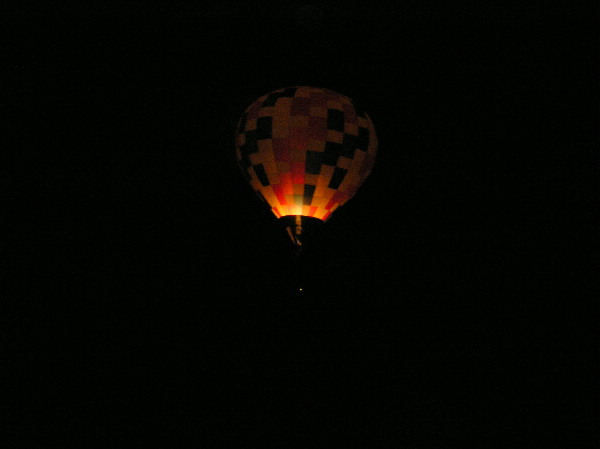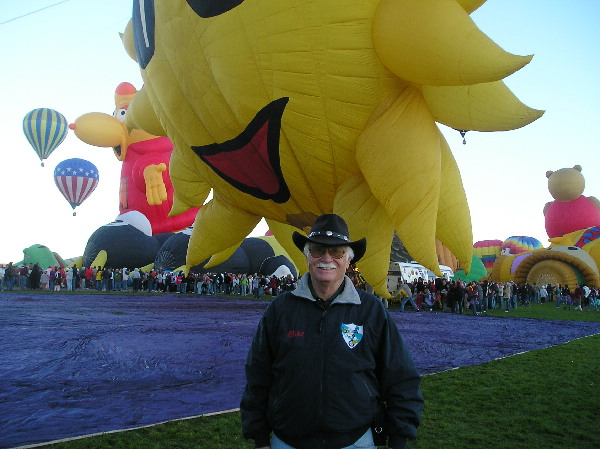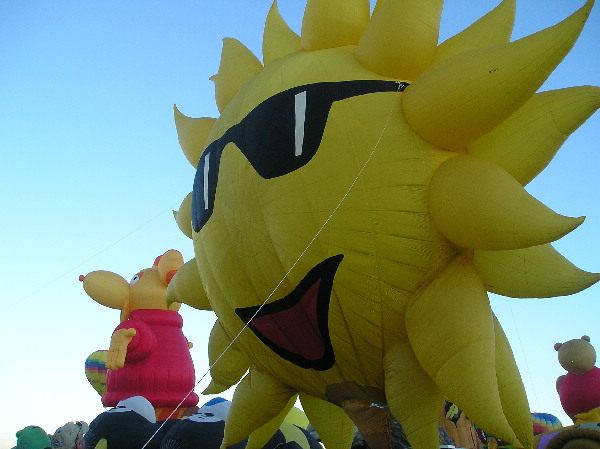 It was interesting to watch the ground crews fill the balloons in the early morning before dawn.  Most balloonists want to launch in the early morning hours at dawn or before to take advantage of the cooler air which provides the best lift.  They have what they call the "Dawn Patrol" where several balloons ascend just before dawn to check the winds aloft.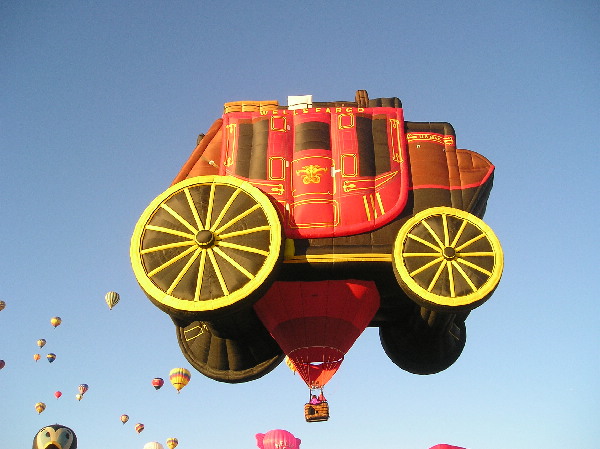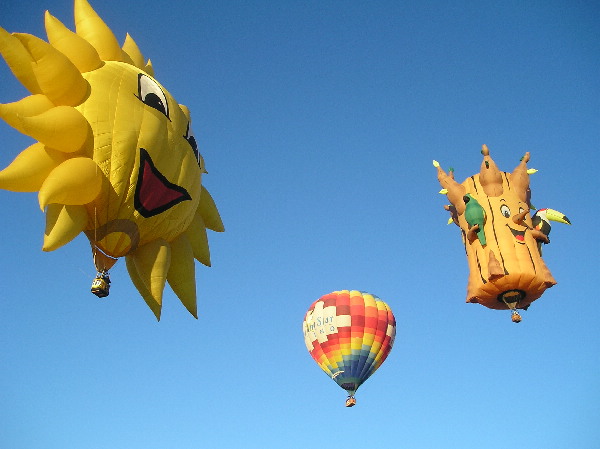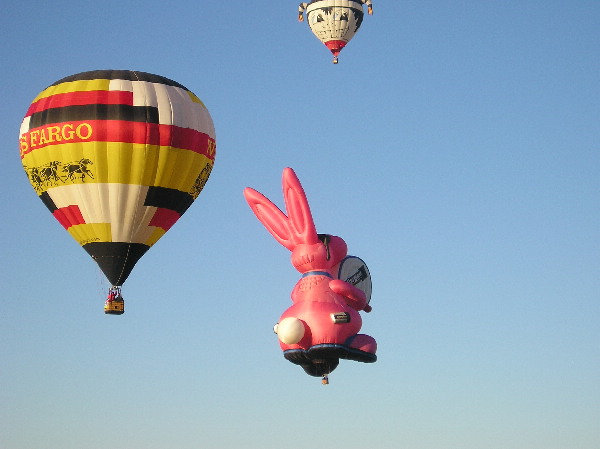 There is also a Museum at the Balloon Fiesta Park where you can track the history of ballooning and see displays of some of the more famous balloons which have traversed both the Atlantic and Pacific Oceans and the world.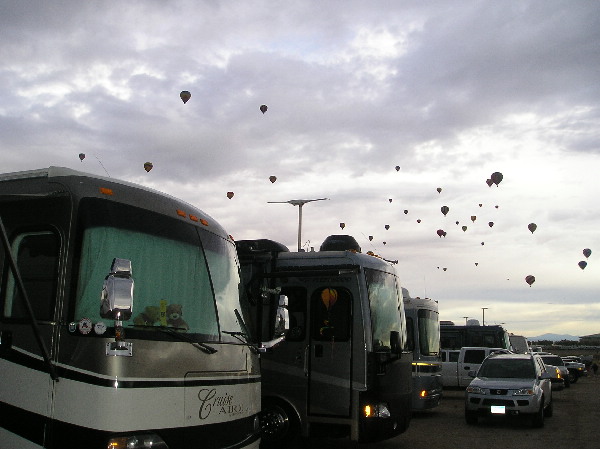 Want to take a ride in a balloon?  Be sure to bring plenty of cash.  They also take credit cards.  The price for about an hour ride during the festival is about $300.  But you also get champagne and a flight certificate at the end of the ride.
The Albuquerque Balloon Fiesta is an event that you have to attend at least once.  It is well worth the experience.  So, if you happen to be in New Mexico in October, this is a must.